Question:
After admins import a Translation File in the Bulk Translation (Admin --> Settings --> Language & Region Settings), a Bulk Translation Upload Complete dialog appears (shown below). There is an option called Reindex document metadata. When do admins need to select this option?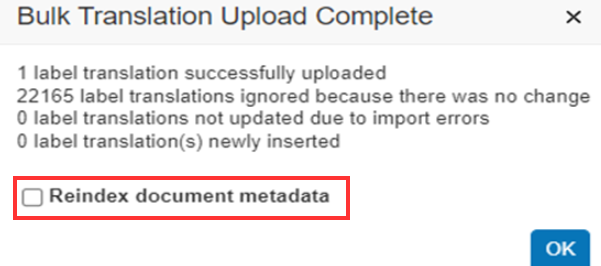 ---
Answer:
When the translated Picklist Value Labels are imported, admins need to select the Reindex document metadata option.
Vault indexes Picklist Value Labels in all languages on a document so that they are searchable in any language. Admins need to reindex document metadata to make any new picklist labels available to search after the translations are uploaded.
---
Related Documentation:
Vault Documentation: About Bulk Translation
---