Overview:
The user is not prompted to select a Record Type when creating a Survey in CRM Online. Instead, the Survey editing page is opened directly.
---
Root Cause:
It is because the user sets an option to automatically insert the default record type when creating records. By using this setting, the user is no longer prompted to select a particular record type.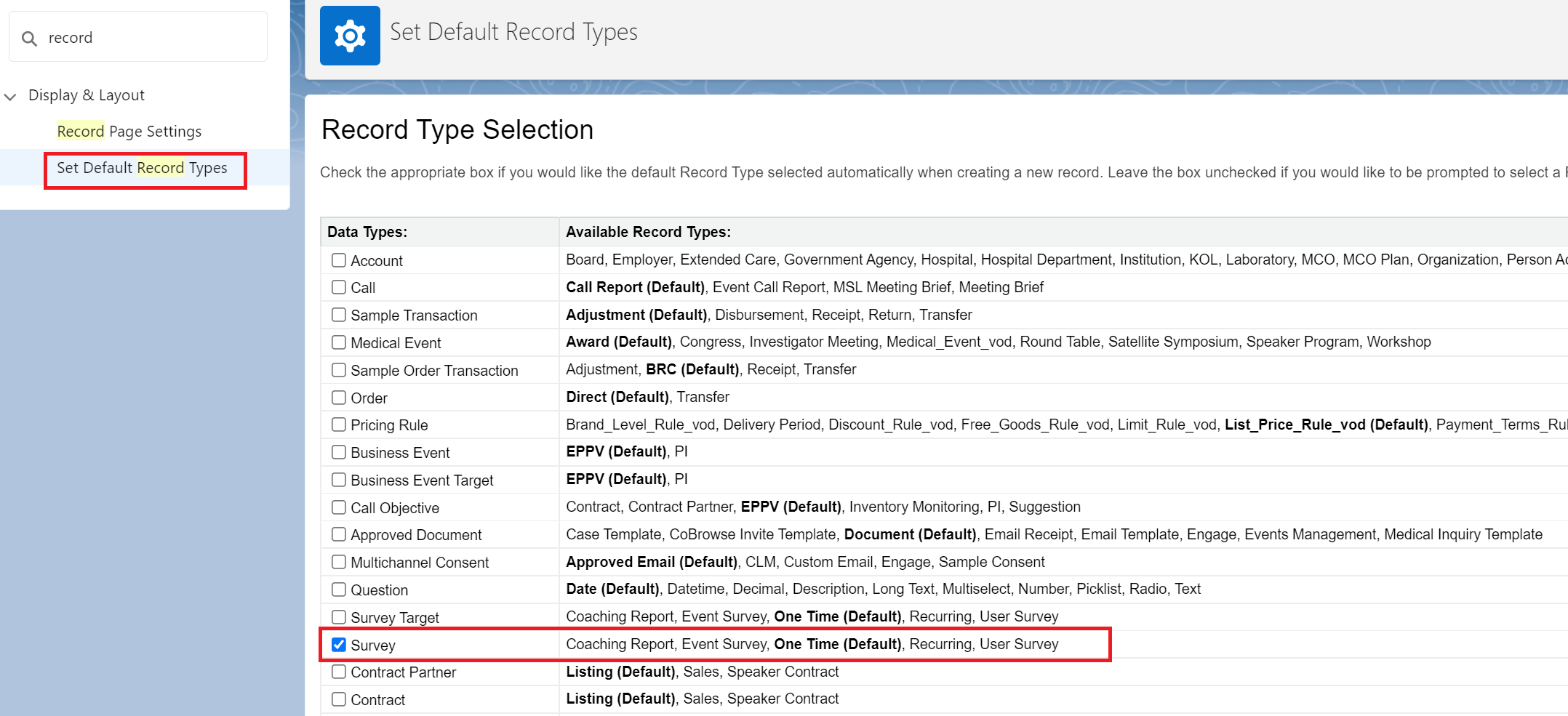 ---
Solution:
Log in as the user, from the personal settings, enter Record Type in the Quick Find box, then select Set Default Record Types.
Uncheck the selection for the Survey object if needed.
---
Related Documentation:
Salesforce Help Documentation: Set Record Type Preferences
---