Question:
Why do Segment: Columns Display in the Veeva Align Enhanced Feedback Account List on CRM for iPad?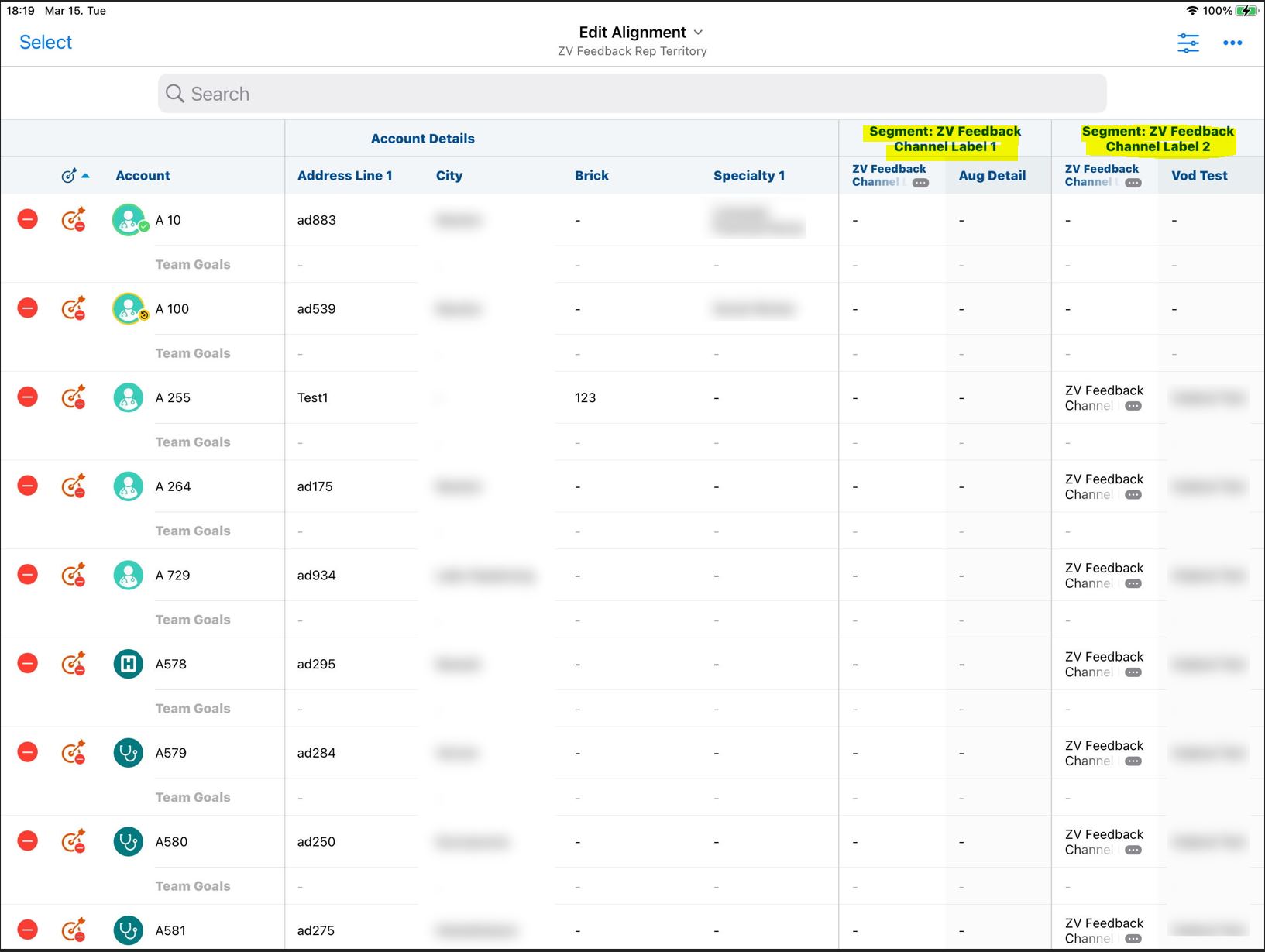 ---
Answer:
This is the expected behavior in Enhanced Feedback (Feedback Mode 2).
The purpose of the Segment columns is to show the segment that the Target Accounts have.
Channel Segment values come from the mc_cycle_plan_channel__aln.channel_segmentation__aln field values. Product Segment values come from the mc_cycle_plan_product__aln.product_segmentation__aln field values.
The Assignment Preview and Commit automatically populate these values in the event Targeting Rule Channel and Product Groups are used.
---
Related Documentation:
Align Help Documentation: 
---