Overview:
A user, who is part of the Report group, tries to run the Coding status report.  However, all Coding reports are found to be blank. 
---
Root Cause:
The View code permission is required for the user's role in order to view coding data in Coding Reports and Extracts. 
---
Solution:
The admin can follow the steps below to grant the user role View code permission:
Navigate to

 

Tools --> System Tools --> Role Management.
Select the View Code permission for the desired role.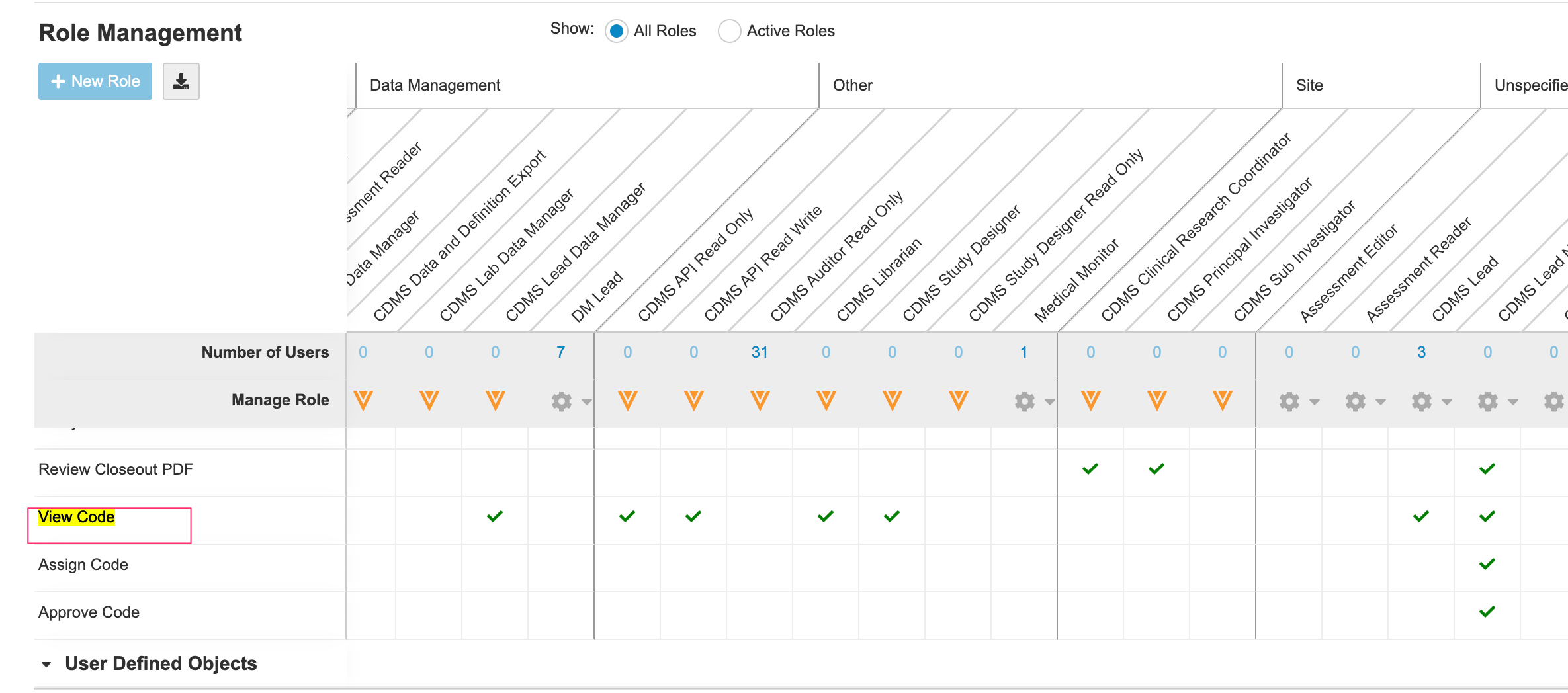 ---
Related Documentation:
N/A  
---