Question:
Does Vault send a notification when the user's email is changed in Vault CDMS?
---
Answer:
The email address of a user is changed. Vault sends a notification email to the old email address to confirm the update.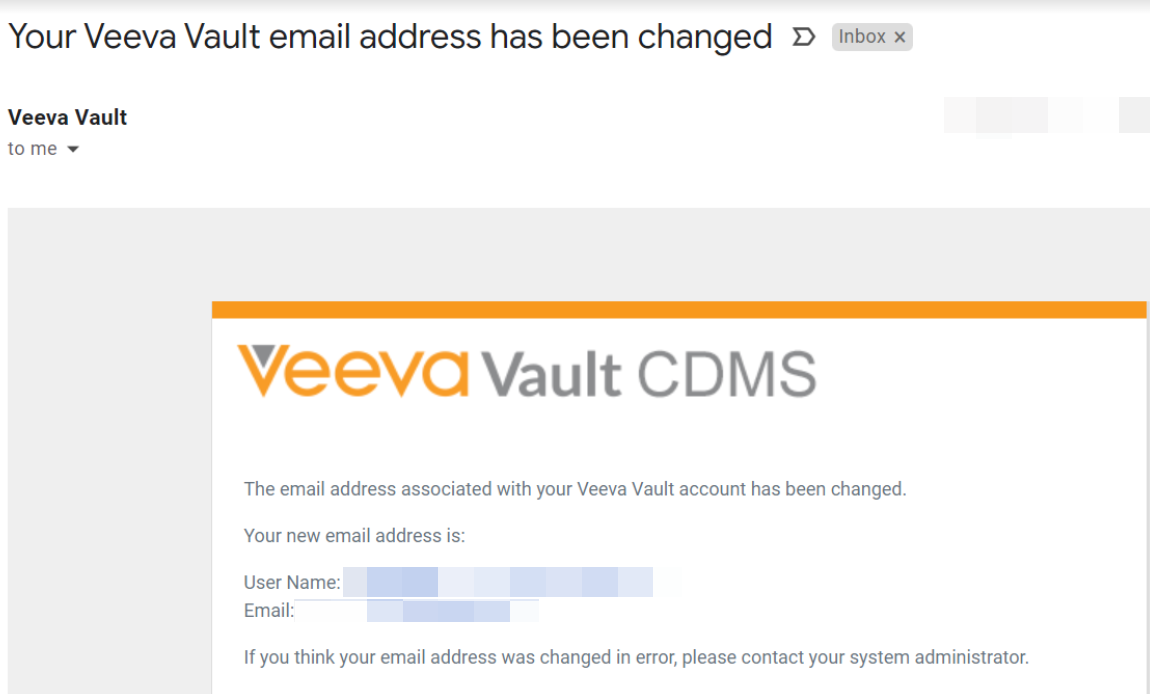 Note: The users do not receive a Welcome Email and a Reset Password email for this.
---
Related Documentation:
Vault Help Documentation: Logging into Vault 
---