Question:
Why Does The Number Field in Case Product Dosage Object Appear With Decimal Places in the content of the Narrative Document?
---
Answer:
This is because the Dose Number field is configured with the decimal places by default, and it is not editable, as a result, it is generated with decimal places in the viewable rendition of the Narrative Document.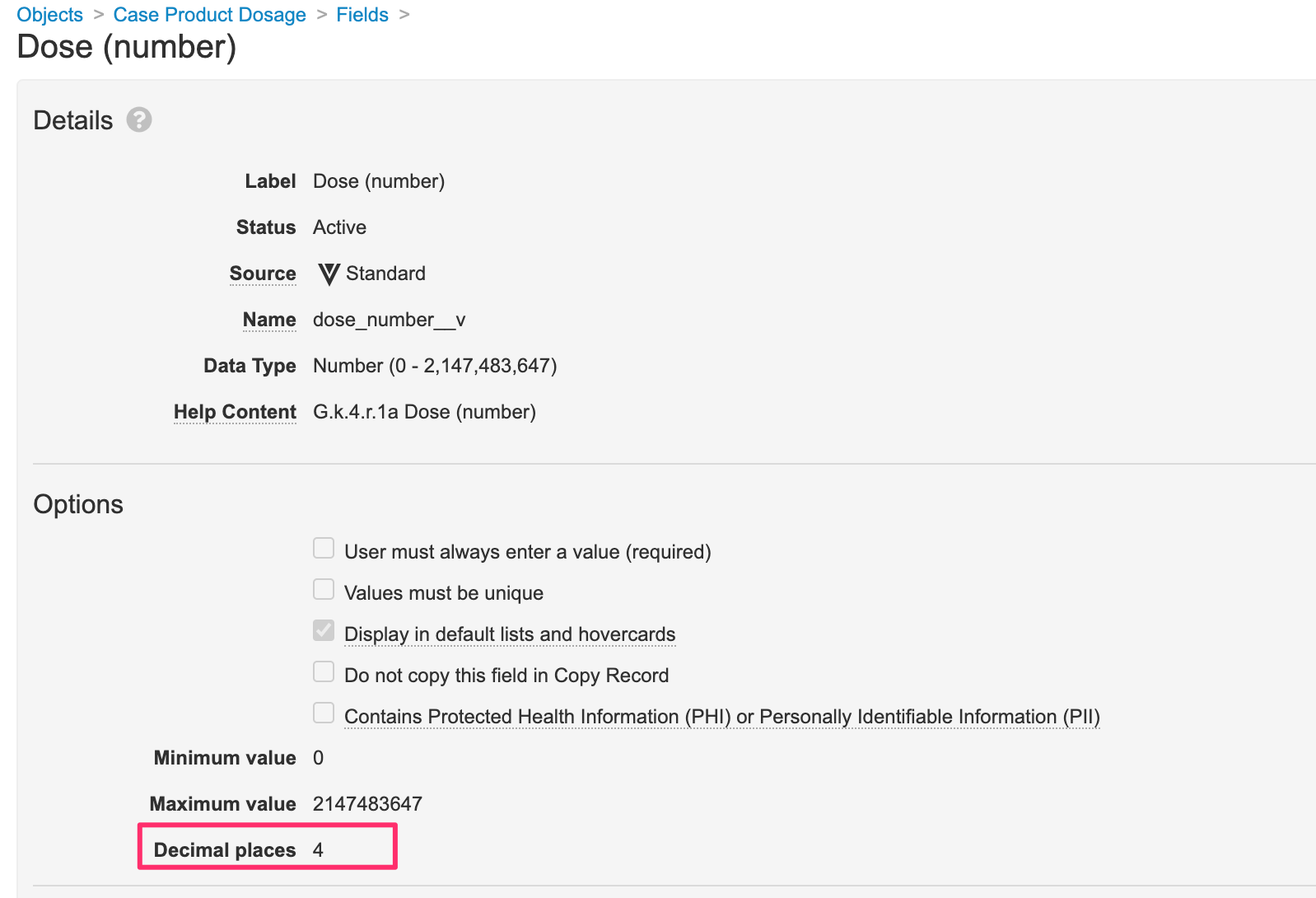 To display the Integer numbers instead of decimal places in the narrative document, the Vault Administrators need to create a lookup field that converts the number without decimals, and update the Narratives that reference to utilize the newly created lookup field.
---
Related Documentation:
 N/A   
---