Question:
When selecting the Go Online button on the iPad device, users may end up with the Salesforce Mobile App message as shown below.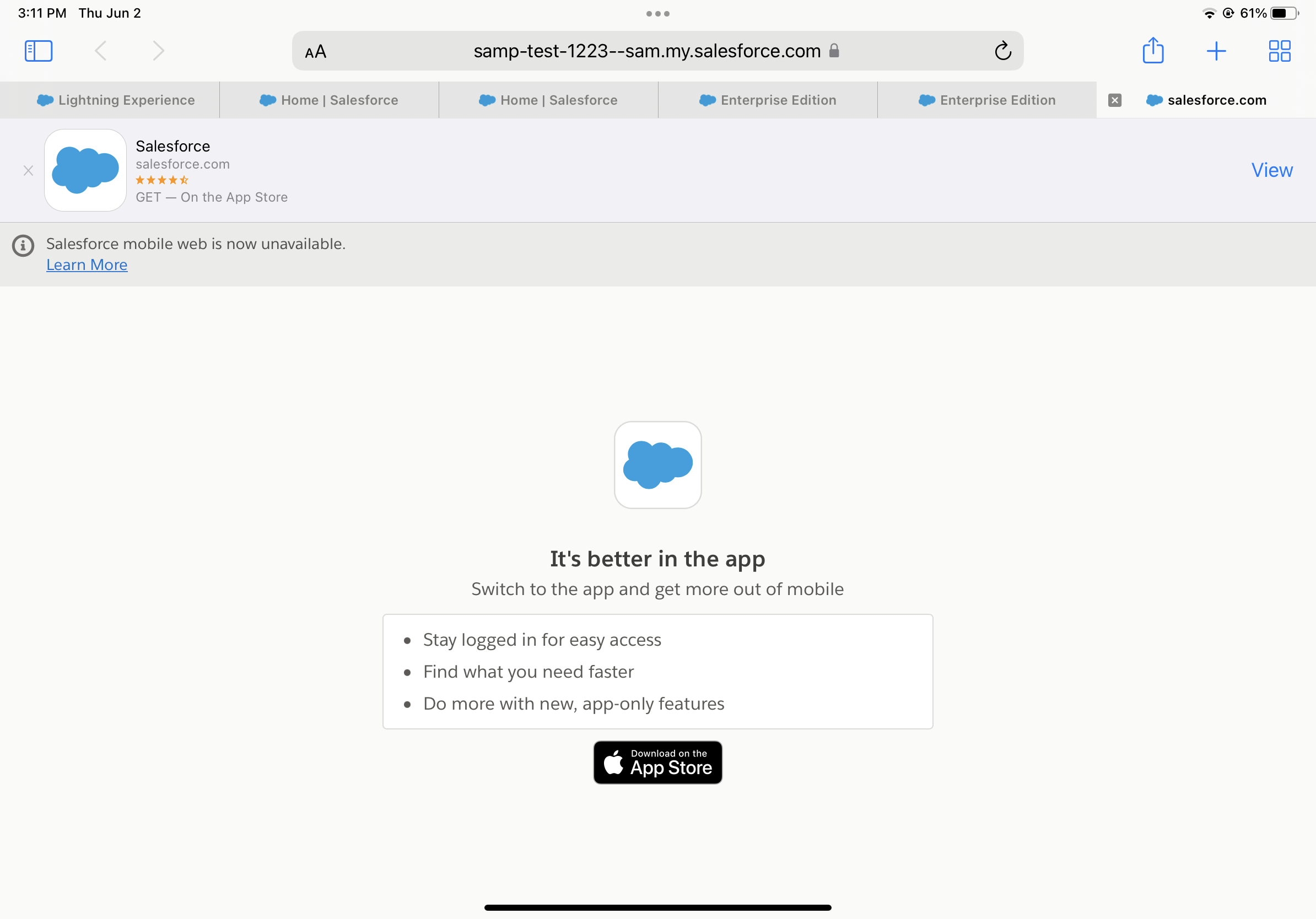 ---
Answer:
Lightning-only users will need to use the Safari browser on iPadOS and MacOS when using Go Online as Salesforce does not support embedded browsers using WKWebView. This can be implemented using the Online_Tab_URL Veeva Message as described in the CRM Help Documentation referenced below. When this message appears, it is recommended that the Safari Web setting enables Request Desktop Website settings for All Websites.
There are a couple of options for accessing this setting:
Option 1: Access through the Safari Browser. Please note that with this Option you may need to enable the setting for each website accessed individually.
Select the "aA" icon on the URL in the Safari Browser and select the Website Settings option.





Enable Request Desktop Website.




Option 2: Access the iPad settings screen through the navigation below. This is a global setting that affects all websites visited through Safari.
iPad Setting --> Safari --> Request Desktop Site --> enable All Websites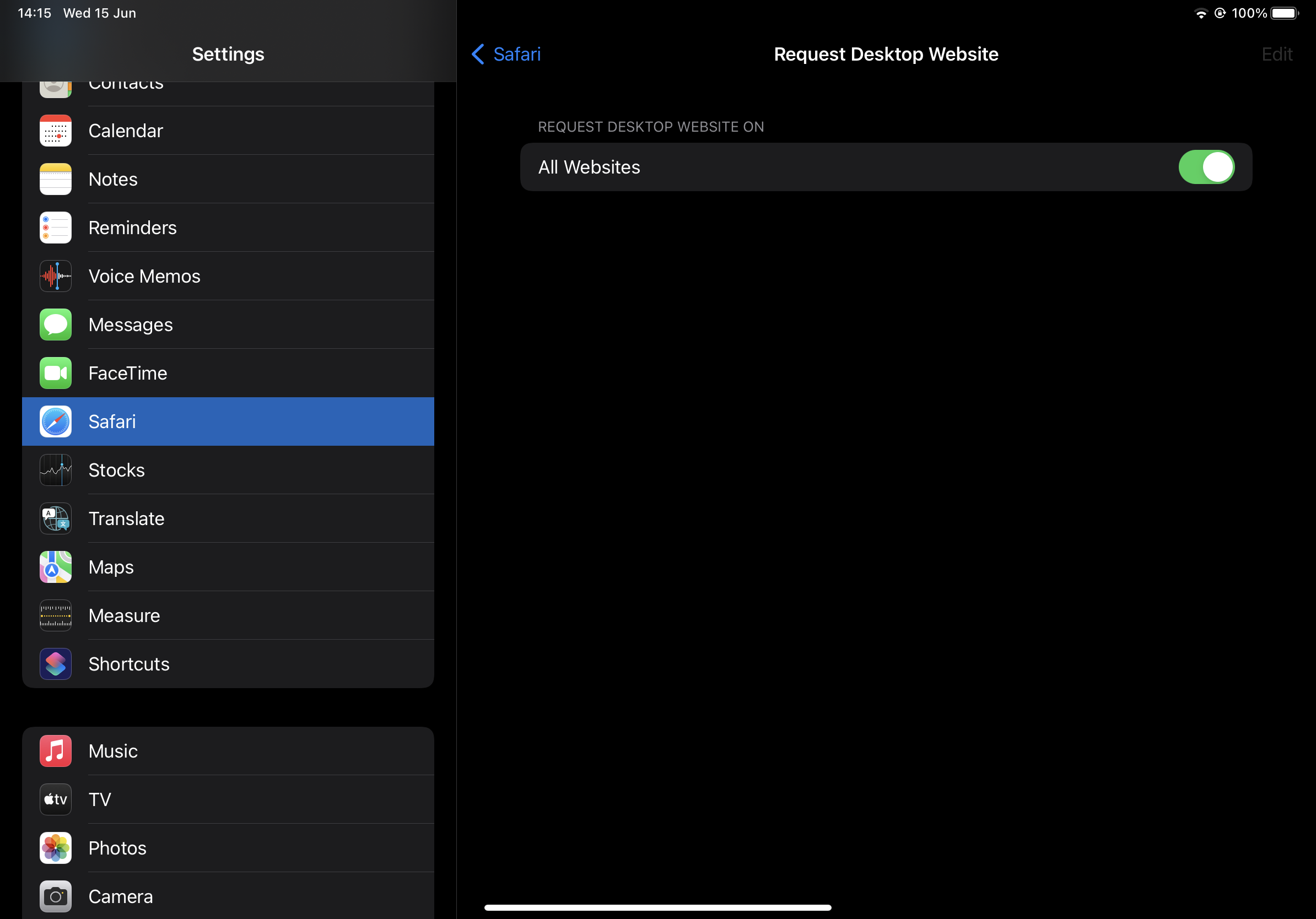 Please review the articles below to ensure that the iPad Settings are configured correctly.
---
Related Documentation:
CRM Help Documentation: Using the Go Online Button
Knowledge Base Article: The Go Online Button Is Not Working in CRM for iPad
---
Send us your feedback: We're always looking for feedback to help improve our Knowledge Base! Please let us know if this article was helpful or provide feedback on how we can improve your experience here.