Question:
QualityOne uses the Why object which is one of the core objects and object types to support the 5 Why's Analysis.
An admin set a value to the Justification field when updating a Why object record in Vault. Why is the value not saved successfully?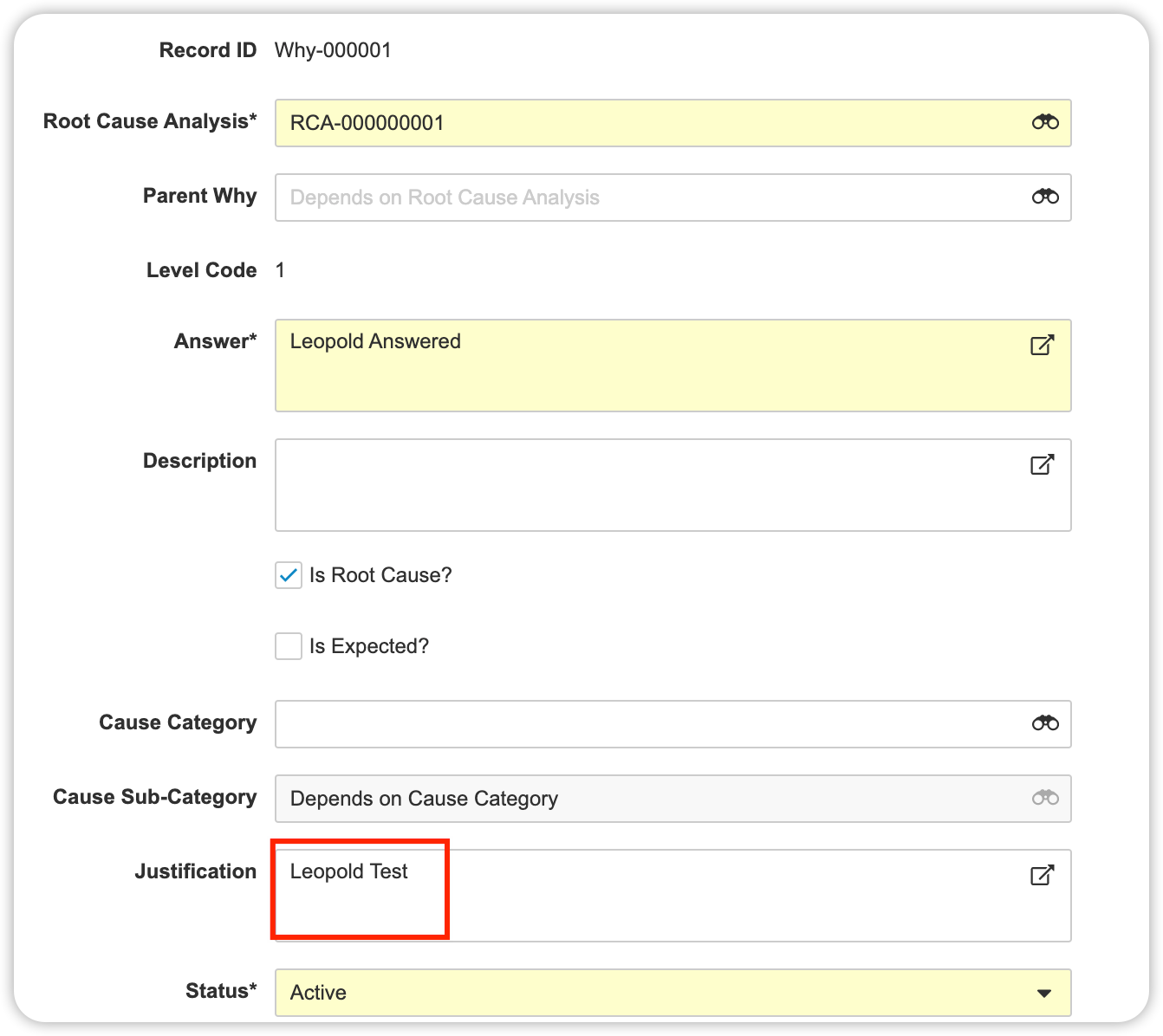 ---
Answer:
The Justification field can be saved if and only if the Why object record is marked as Expected.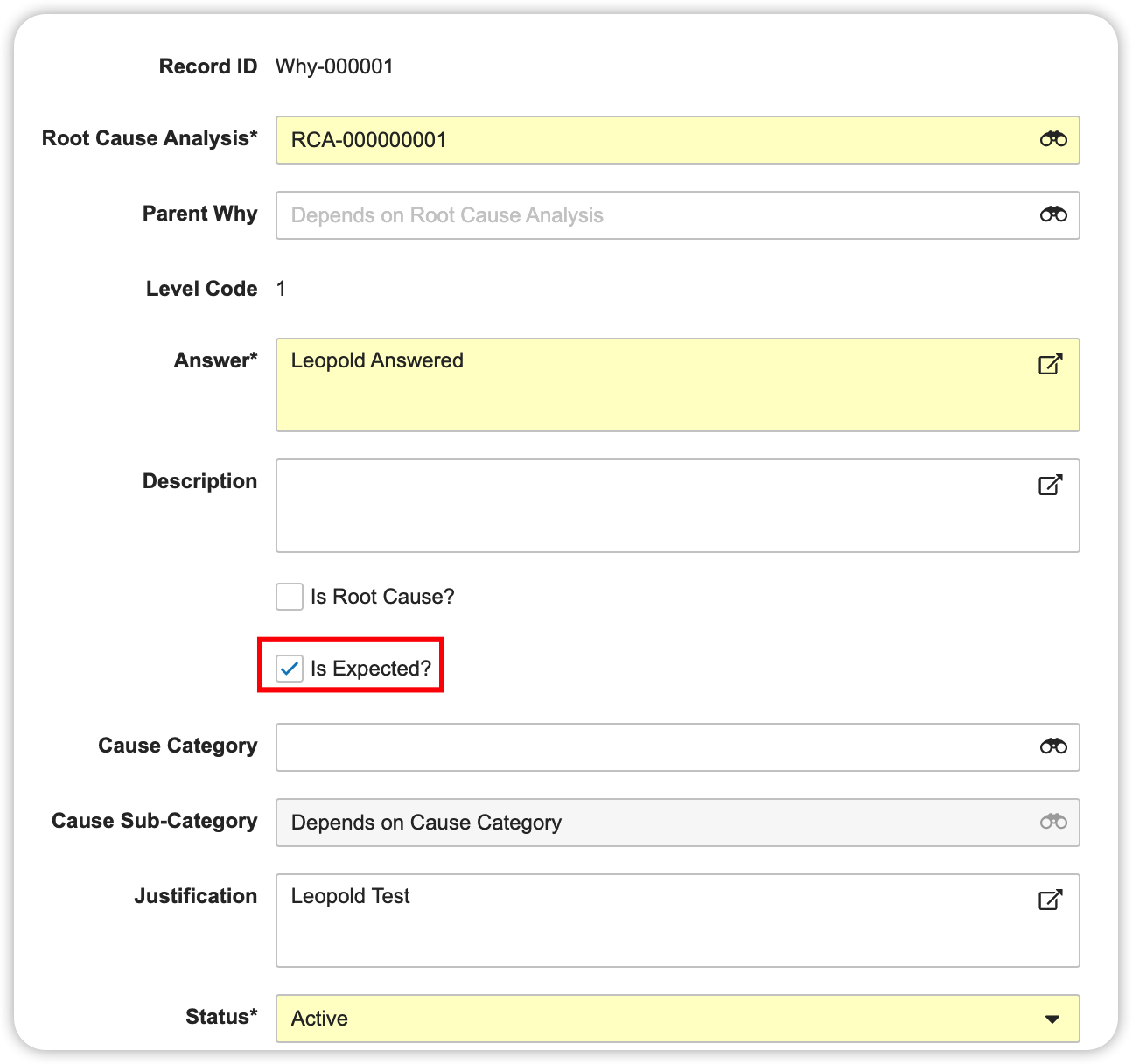 ---
Related Documentation:
Vault Help Documentation: Configuring 5 Whys Analysis (QualityOne)
---