Question:
What is the difference between the Linked Documents and Supporting Documents sections in PromoMats?
---
Answer:
---
Linked Documents:
Document links allow the user to link to specific pages or paragraphs within other documents, a current document, or to completed documents. Document links and Anchors can be viewed and selected within the current document in the Linked Documents section.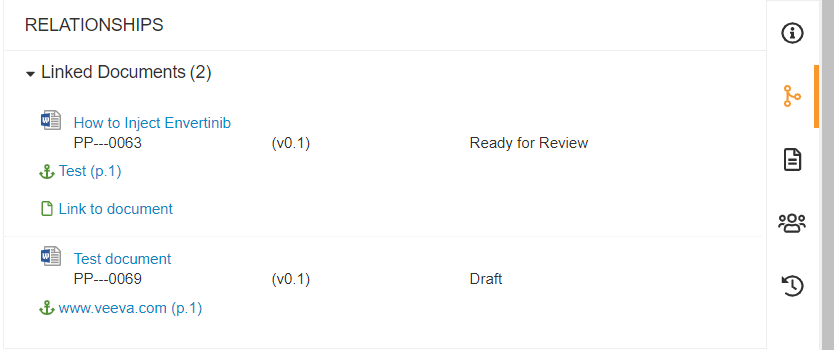 Expanding the Linked Documents section displays the name, number, version, and status of the document that is linked, as well as the anchors associated with each document. 


The permissions of Edit Relationship and Annotate are needed to add Linked Documents
Supporting Documents:
The Supporting Documents section contains other documents in PromoMats that may be related to the current document.  



Expanding the Supporting Documents section displays the name, number, version, and status of each document that is added to this panel. 

The permission of Edit Relationship is needed to add  Supporting Documents


---
Related Documentation:
Vault Help:  Using Link Annotations & Document Links
---