Question:
How to request a Support Portal Account for a new user?
---
Answer:
To obtain a Support login account, talk to your Account Executive (AE) or CSM as he/she can obtain the account on behalf of the customer.
Or, do the following:
Submit a request using the New User Account Request form on the Customer Support and Community Login page.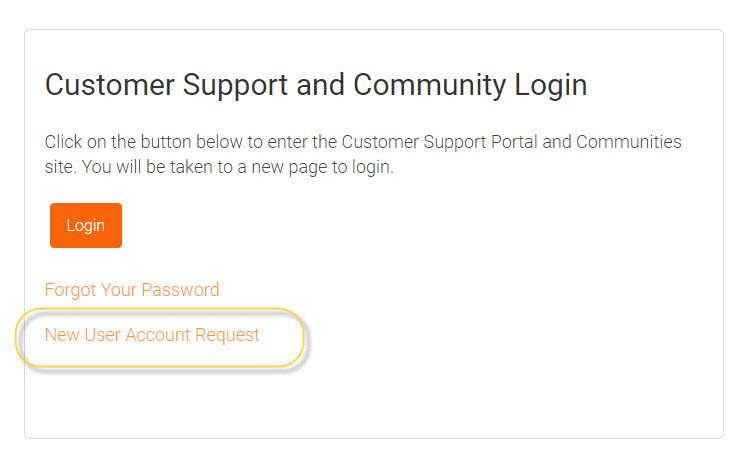 Fill out the following information in the request:
First Name
Last Name
Title
Phone Number
Email Address (recommend a business email address)
Company Name
Region
Product
CRM Org ID, Vault ID, or Network Instance
Click Submit. 
---
Related Documentation:
KB articles:
---
Send us your feedback: We're always looking for advice to help improve our Knowledge Base! Please let us know if this article was helpful or provide feedback on how we can improve your experience here.