Question:
Why are the Unused Parent Health Care Organization (HCO) records not exported by Network Target Subscription?
---
Answer:
If the Parent HCO is not downloaded to the customer network, the Parent HCO records which are related to the Parent Health Care Provider (HCP) are marked as Unused. 
A Target subscription does not export unused relationships because the customer's downstream systems do not handle the unused relationships.
The screenshot shows Unused relationships from Data Lineage.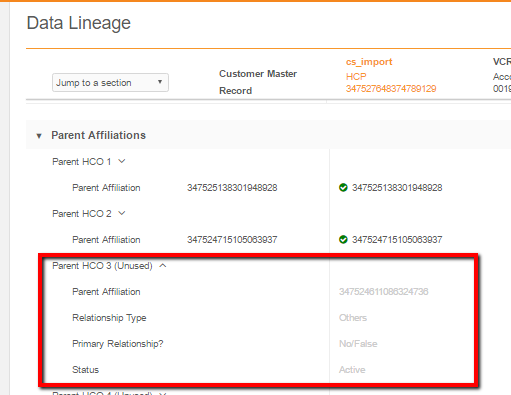 ---
Related Documentation:
N/A
---
Thank you