Question:
Why are the Unused Parent Health Care Organization (HCO) records not exported by Network Target Subscription?
---
Answer:
If the Parent HCO is not downloaded to the customer network, the Parent HCO records which are related to the Parent Health Care Provider (HCP) are marked as Unused. 
A Target subscription does not export unused relationships because the customer's downstream systems do not handle the unused relationships.
The screenshot shows Unused relationships from Data Lineage.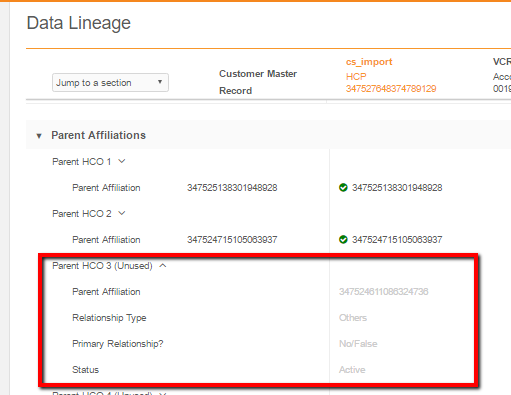 ---
Related Documentation:
N/A
---
Send us your feedback: We're always looking for advice to help improve our Knowledge Base! Please let us know if this article was helpful or provide feedback on how we can improve your experience here.
Thank you