Question:
What is the difference between Make a Copy and Create Draft in Vault PromoMats and Vault Medical?
---
Answer:
The Make a Copy function creates a new document with a new document number that is linked to the original document through the Based On section in the metadata.
The user can copy document content, metadata fields, and attachments onto the new document.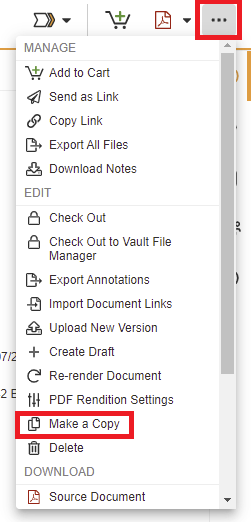 Create Draft changes the document state from the current state to the Draft state. The document number stays the same, but the version changes.
The user can either copy content from the current version or upload a new file immediately.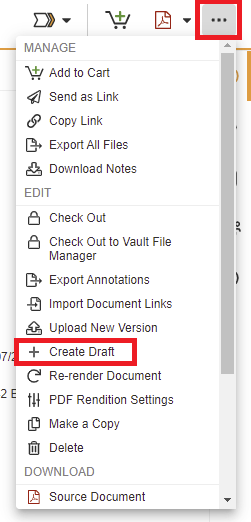 ---
Related Documentation:
Knowledge Base:
---