Overview:
Settings for Veeva CRM App do not display after install.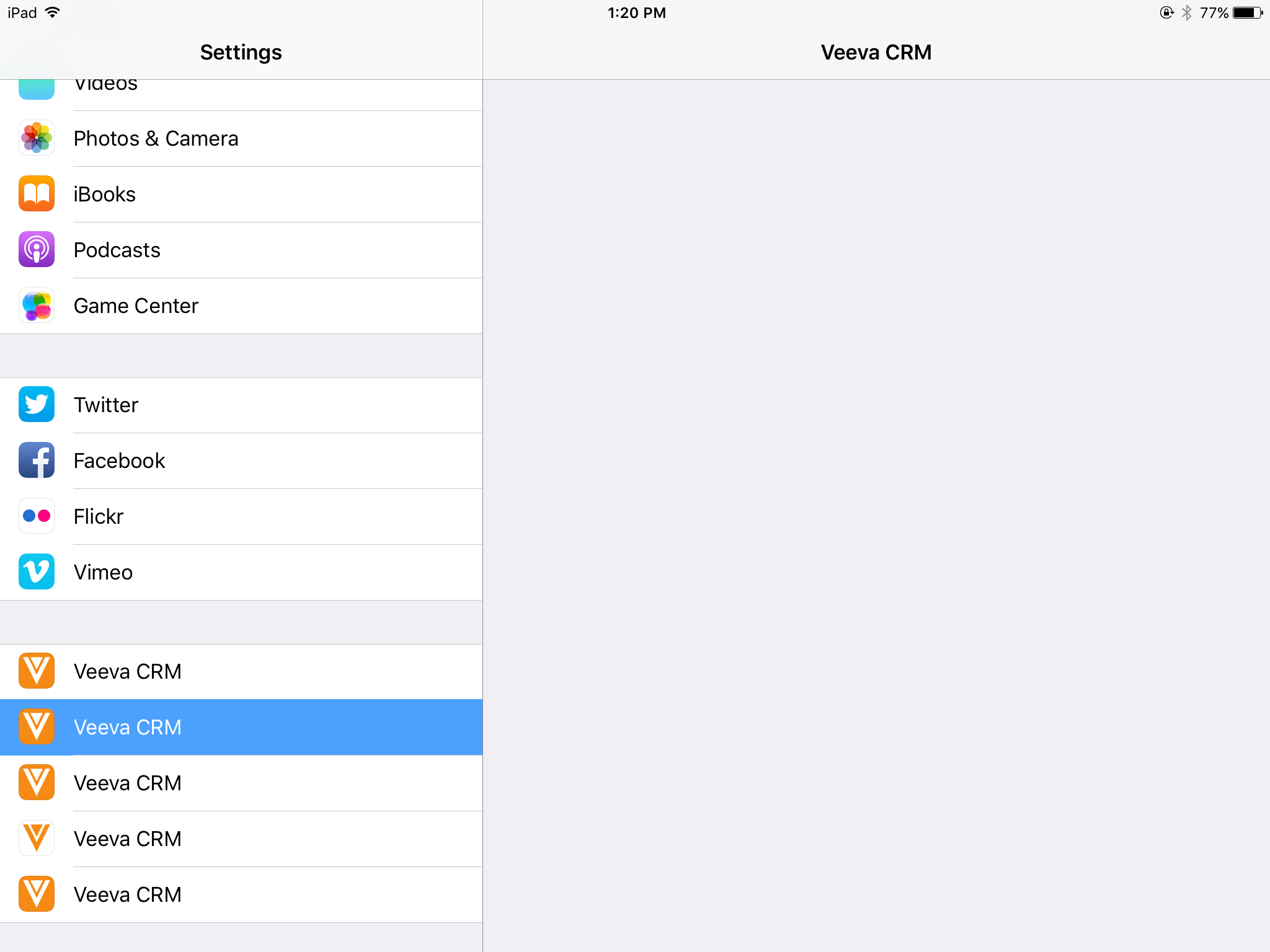 ---
Root Cause:
iOS Settings do not refresh if they are previously opened on the App Settings before installation of a new version.
---
Solution:
The Settings can be refreshed by closing and reopening:
Double-Tap the Home

Button.

Swipe the Settings page up to close completely.
Select Settings.

Page is refreshed.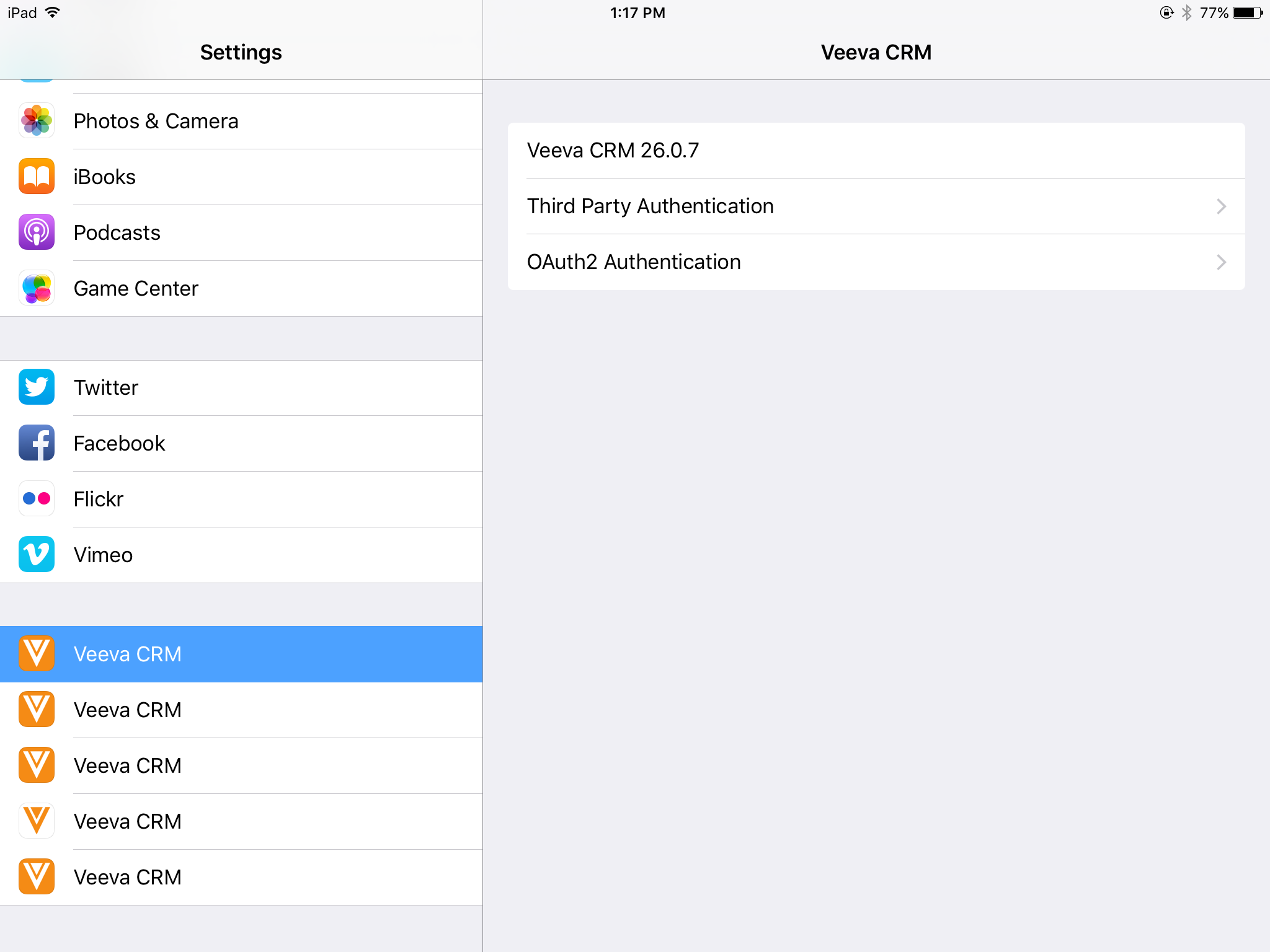 ---
Related Documentation:
N/A
---
Thank you