Overview:
Settings for Veeva CRM App do not display after install.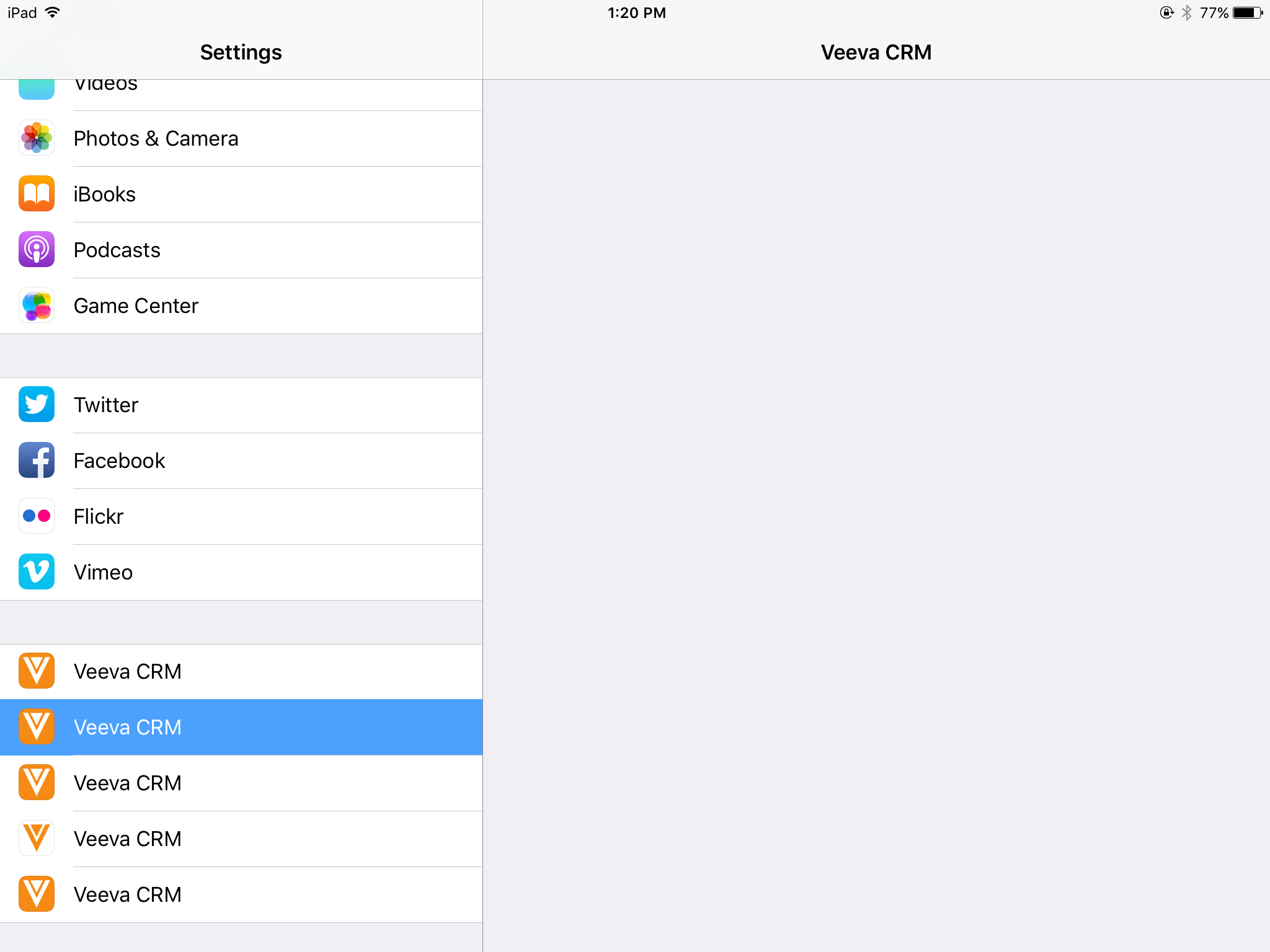 ---
Root Cause:
iOS Settings do not refresh if they are previously opened on the App Settings before installation of a new version.
---
Solution:
The Settings can be refreshed by closing and reopening:
Double-Tap the Home

Button.

Swipe the Settings page up to close completely.
Select Settings.

Page is refreshed.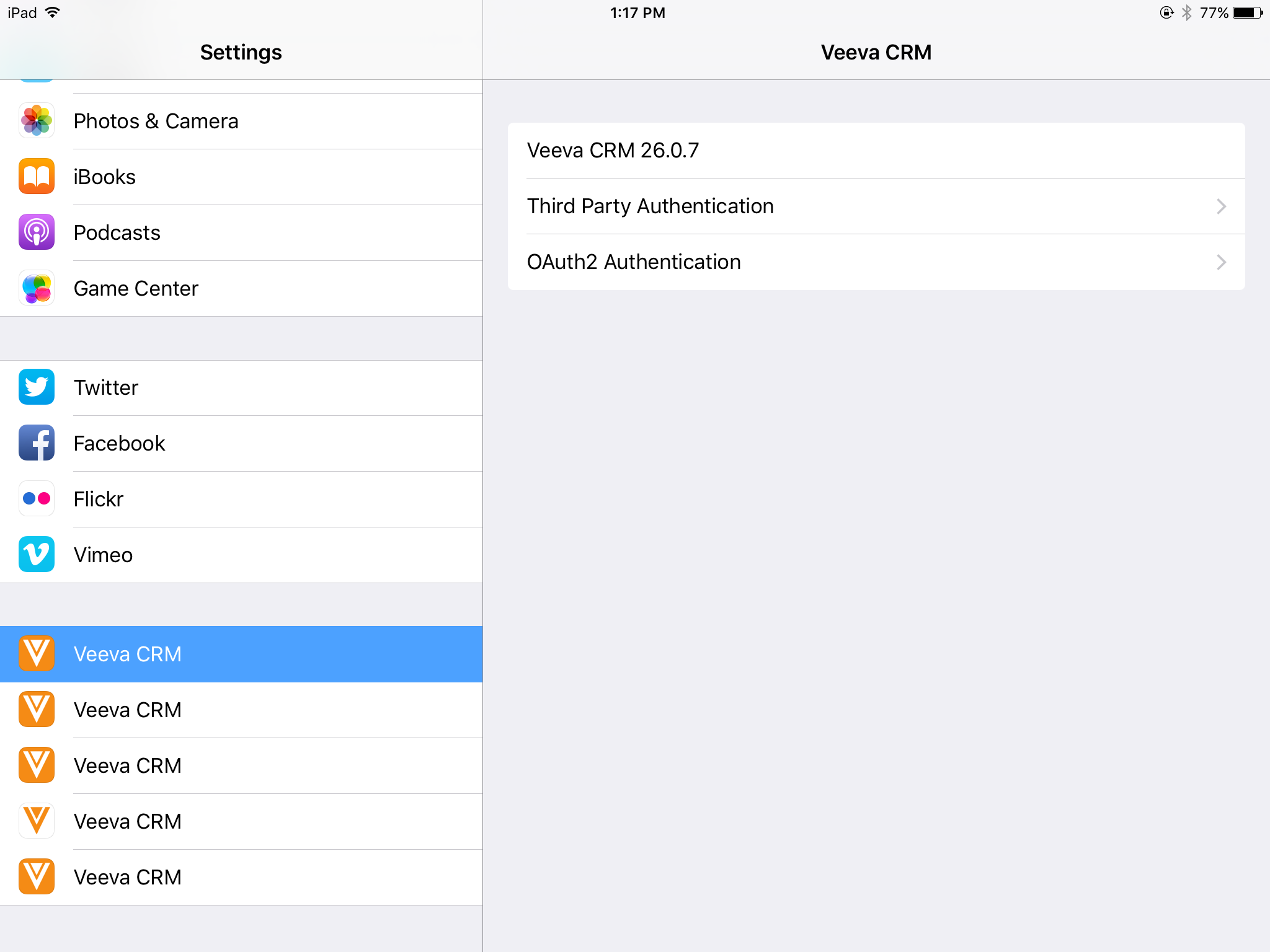 ---
Related Documentation:
N/A
---
Send us your feedback: We're always looking for advice to help improve our Knowledge Base! Please let us know if this article was helpful or provide feedback on how we can improve your experience here.
Thank you