Overview:
When users try to delete a report from the Report list, an error occurs: You cannot delete the [Report] record for the following reasons: [Dashboard] : [Created by]. This error prevents users from deleting it.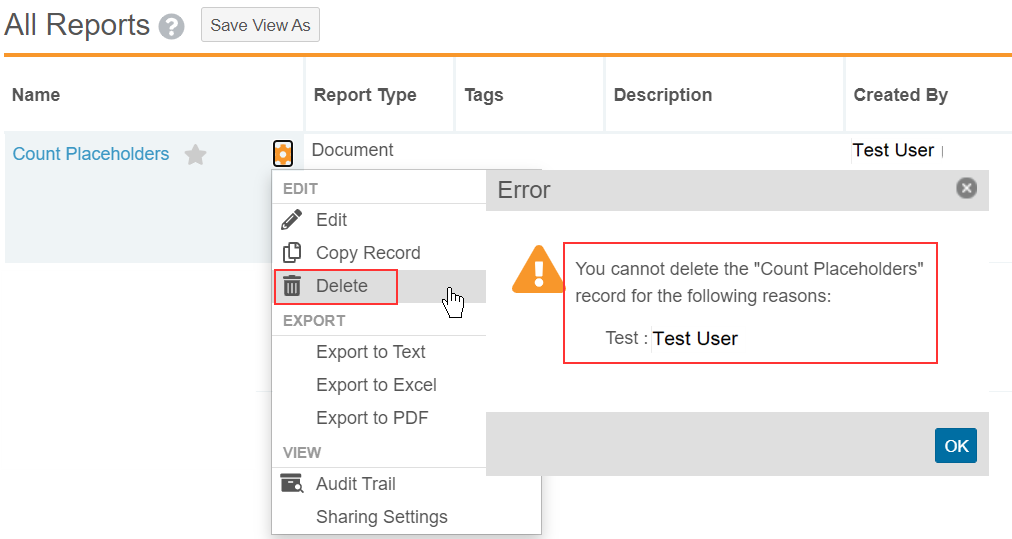 ---
Root Cause:
This error describes that the report is being used in a dashboard. In this example, the dashboard name is Test and the creator of this dashboard is Test User.
---
Solution:
Users who have Dashboards and Reports: Create Dashboards permission enabled in the Security Profile the following steps to delete the report.
Navigate to the Dashboard tab.
Locate the dashboard indicated in the error message.
Remove the report from the dashboard.
Navigate to the Report tab.
Delete the report by clicking the Action Menu of the report --> Delete.
---
Related Documentation:
---