Overview:
OpenData records do not appear in Veeva Network search results.
---
Root Cause:
The Search OpenData setting is enabled before OpenData records are added for the instance.
---
Solution:
The
Search OpenData
setting needs to be re-enabled using the following steps: 
Log into Veeva Network using an Admin profile. 
Navigate to: Settings --> General Settings.
Click Edit.
In the Search section, disable (uncheck) Search OpenData: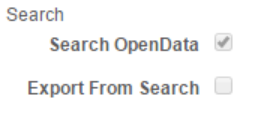 Click Save (wait a few minutes for the change to take effect).
Click Edit. 
Re-enable Search OpenData setting.
Click Save (wait approximately 30 minutes for the change to take effect). 
Click the Home tab.
Run the search query again.
OpenData records are visible among the search results.
Search results can be narrowed down to OpenData records by enabling the
OpenData Provider Database
checkbox: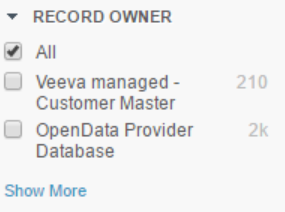 Note: if these steps do not resolve the issue, open a ticket with Veeva Support for further investigation.
---
Related Documentation:
Network Help Documentation: Search against Veeva OpenData records
---
Thank you