Overview:
When creating a View in My Accounts, the Product Metrics filter includes products flagged as No Metrics.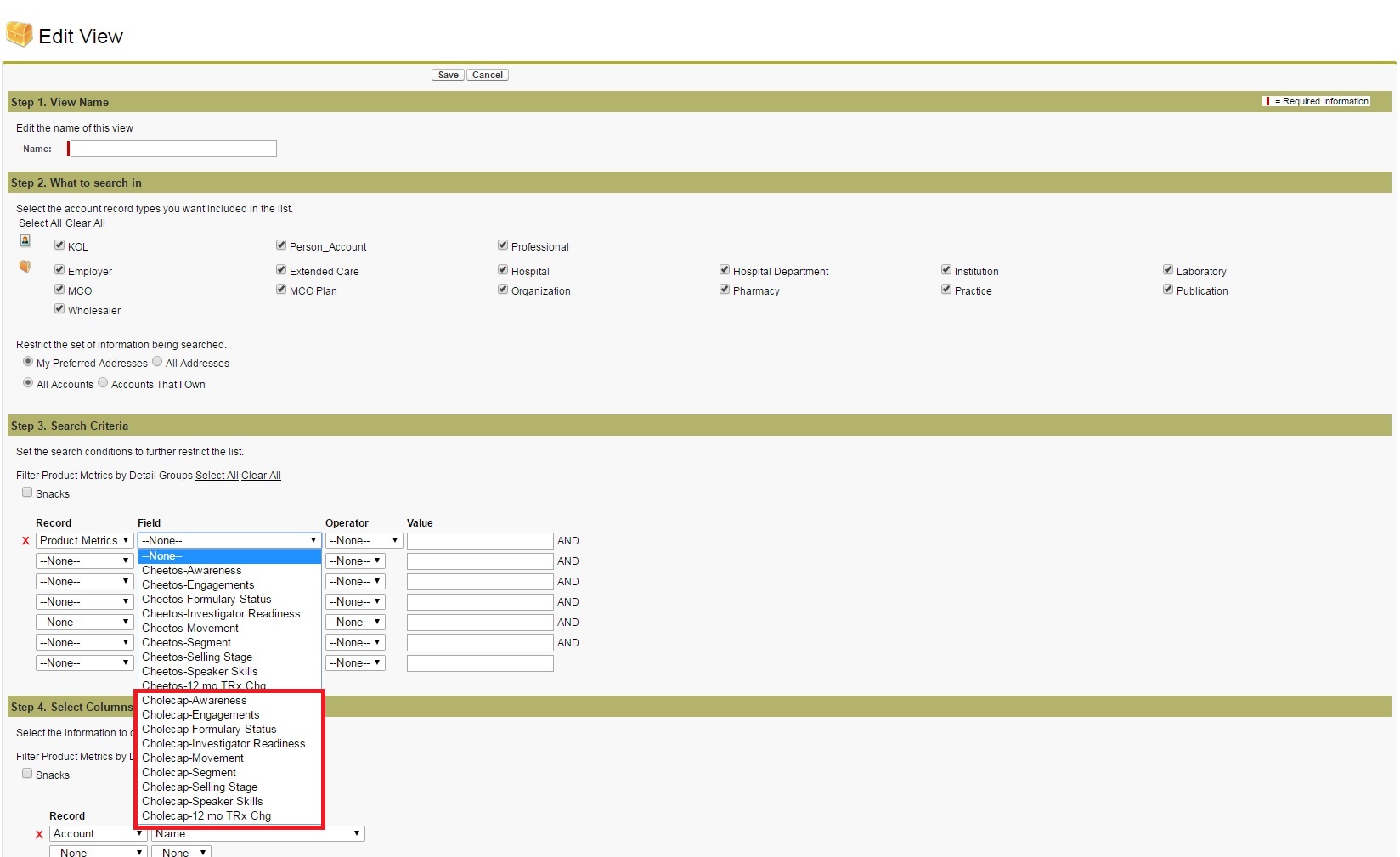 ---
Root Cause:
Currently, this is working as designed. The Product Metrics filter in My Account Views displays all Detail Products aligned to a user. It does not filter out Products selected as No Metrics. 
---
Solution:
A CRM Enhancement request needs to be created to exclude No Metrics Products from the Product Metrics filter for My Account Views.
---
Related Documentation:
---
Thank you