Overview:
A System error occurs when editing or creating a Network Field Mapping.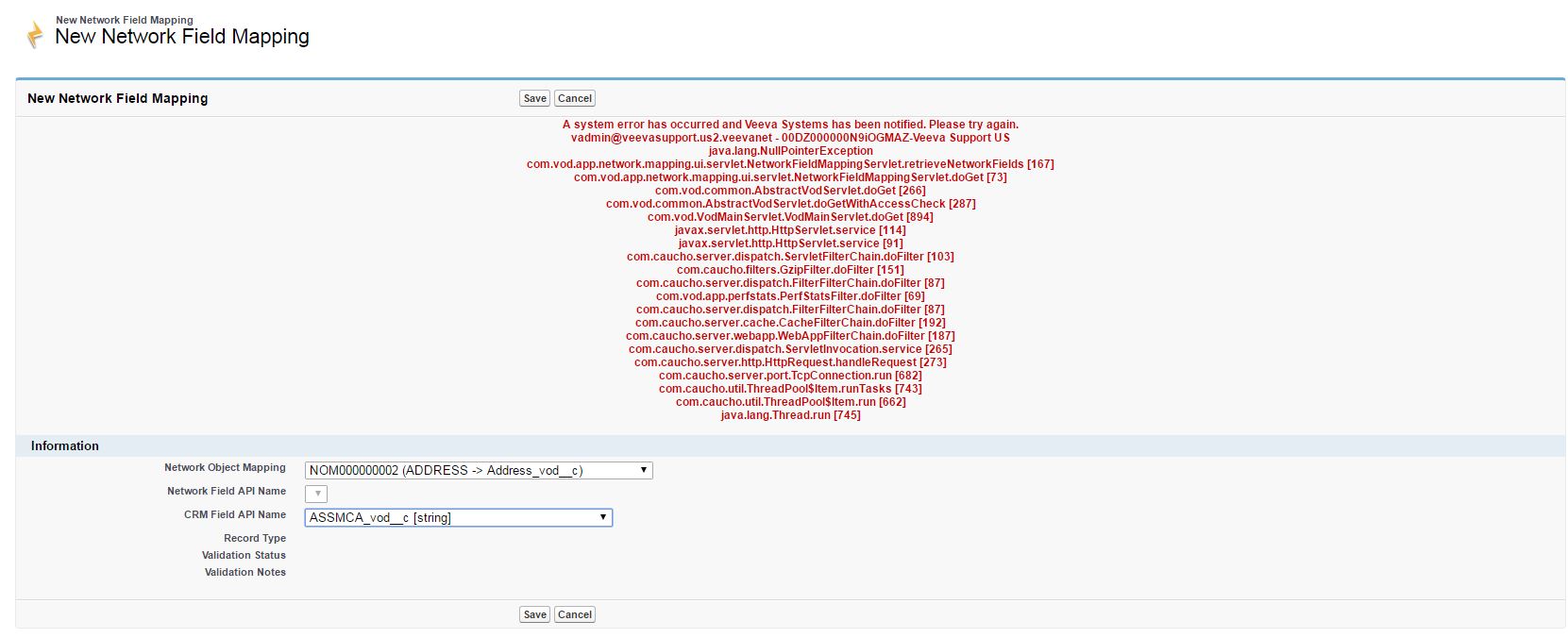 ---
Root Cause:
The Network Mapping is configured with an invalid Country Code.
---
Solution:
A Network Mapping Country field value should be a valid ISO Alpha-2 Country Code. This field is case-sensitive and results in the error if the characters are lowercase. In this example, the Country should be: US.

---
Send us your feedback: We're always looking for advice to help improve our Knowledge Base! Please let us know if this article was helpful or provide feedback on how we can improve your experience here.
Thank you