Overview:
When configuring the Account Hierarchy, the documentation requires changing the Field Type from Master-Detail to Lookup. However, the Change Field Type button is not available. The user is unable to change the field type for Parent_Account_vod__c on the Child_Account_vod__c object.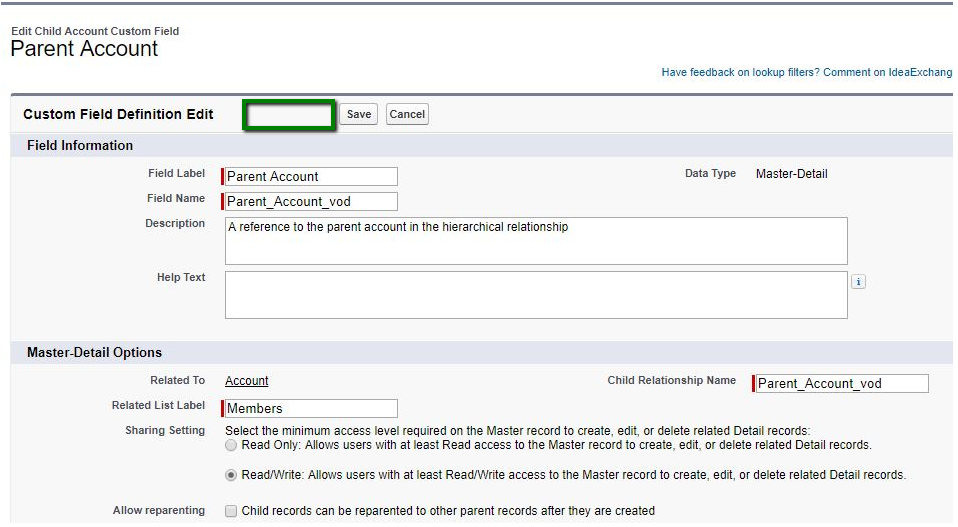 ---
Root Cause:
If the Change Field Type button does not appear, it is an indication that the field is referenced by another process (Apex code, VisualForce Page, Workflow, etc.).
---
Solution:
---
Send us your feedback: We are always looking for feedback to help improve our Knowledge Base! Please let us know if this article is helpful or provide feedback on how we can improve your experience by clicking here.