Overview:
When DCR is configured and when creating a new account on CRM for iPad, the record type is not selectable.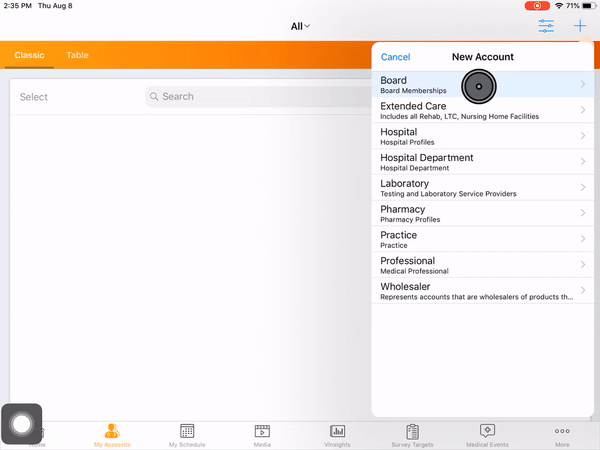 ---
Root Cause:
The Data Change Request (DCR) is misconfigured.
---
Solution:
There are several possible DCR misconfigurations:
The User did not remove Create permission on the Account object or the user did not give the user Create access to the Account object.
The User does not have access to the Mobile_ID_vod__c field on the Account object.
PermissionSet Support in the Veeva Settings is not enabled.
There are no DCR Field Types for the Account object.
---
Related Documentation:
CRM Help Documentation:
---