Question:
The following Article presents and explains the MCCP Data model briefly.
---
Answer:
The diagram looks as follows, access the screenshot in full screen here.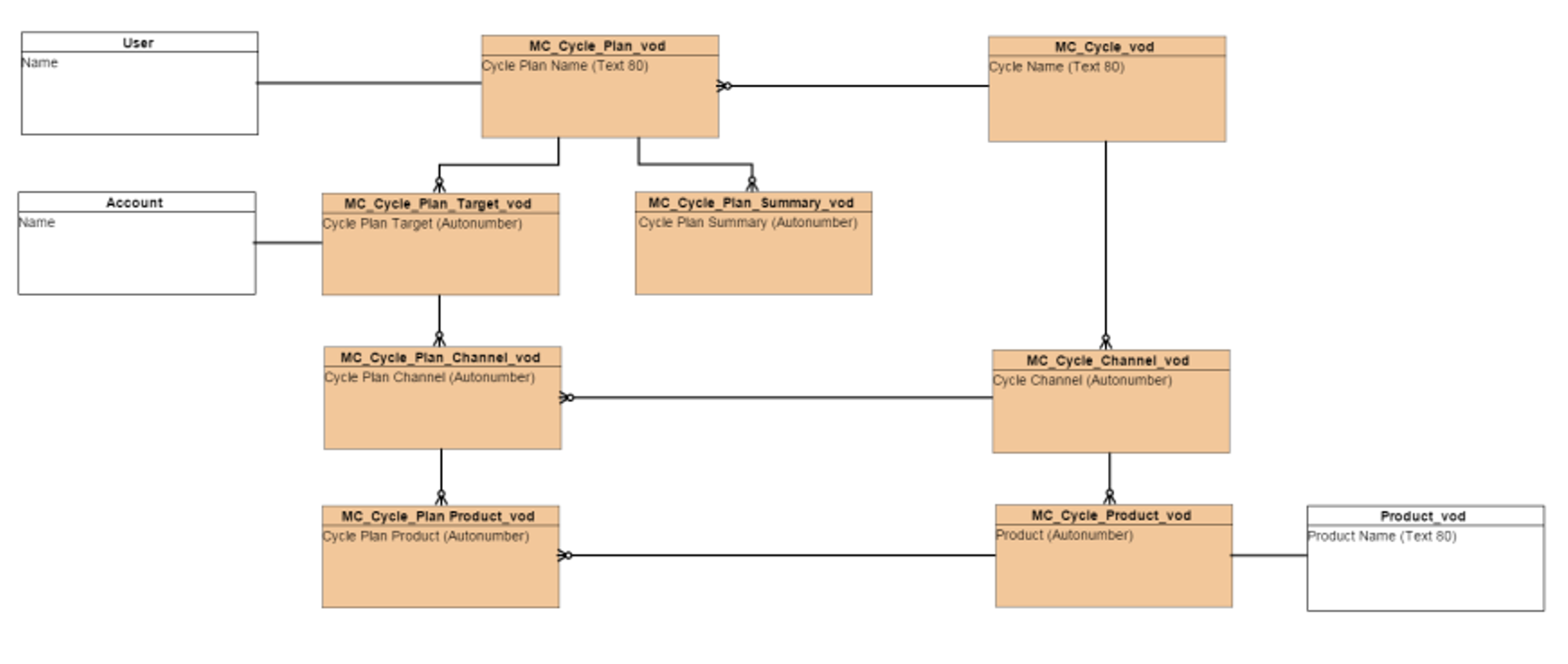 I. MC Cycle
Initial object
Stores cycle definition: Cycle Name, Start Date, End Date, Over/Under threshold values.
II. MC Cycle Channel
Defines the channels for the MC Cycle
Stores channel criteria and weight
III. MC Cycle Product (Optional)
Defines which products are applicable to the Channel
Stores product weight
Inherits the criteria defined from the parent Channel record
Note: A product that may be aligned to more than one channel will be treated independently from other products
IV. MC Cycle Plan
Sales Rep's plan for the territory 
Linked to an MC Cycle
V. MC Cycle Plan Target
Targets (Accounts) that are within the MC Cycle Plan territory
VI. MC Cycle Plan Channel
Establishes the connection between the Target Account and MC Cycle Channel
Specifies channel and weight to MC Cycle Plan Target
VII. MC Cycle Plan Product (Optional)
Child record of an MC Cycle Plan Channel
Links Target and MC Cycle Product that is applicable for the MC Cycle Channel
VIII. MC Cycle Plan Summary
Stores Channel and/or Product calculations for each cycle plan
System-generated record.
---
Related Documentation:
CRM Help Documentation:
Knowledge Article:
---