Question:
The purpose of this article is to explain how the Veeva CRM Multichannel Cycle Plan (MCCP) Widget (Detail Priority) works in Call Reporting. What does it show and what are the MCCP Record counterparts?
---
Answer:
The MCCP Widget of the Call Reporting section shows the MC Cycle Plan Products belonging to a specific MC Cycle Plan Channel of the Target Account the end user is running the Call Report against.
The zvod_detailing marker field has to be placed in its own section in the appropriate Call Page layout and the MC Cycle Plan Products have to be configured for a Call MC Cycle Channel (MC Cycle Plan Channel).
The MCCP Widget only supports Calls as a channel that is tied to Call Reporting. It does not support Multichannel Activities, Sent Emails, Medical Events, and Events Management as channels.
Note: In order to be able to read the following images, right-click on them and open them in new tabs.
Example:
The following MCCP Widget Call Reporting section of Clinton Ackerman Standard Test Account contains these items:



It has the following CRM counterparts: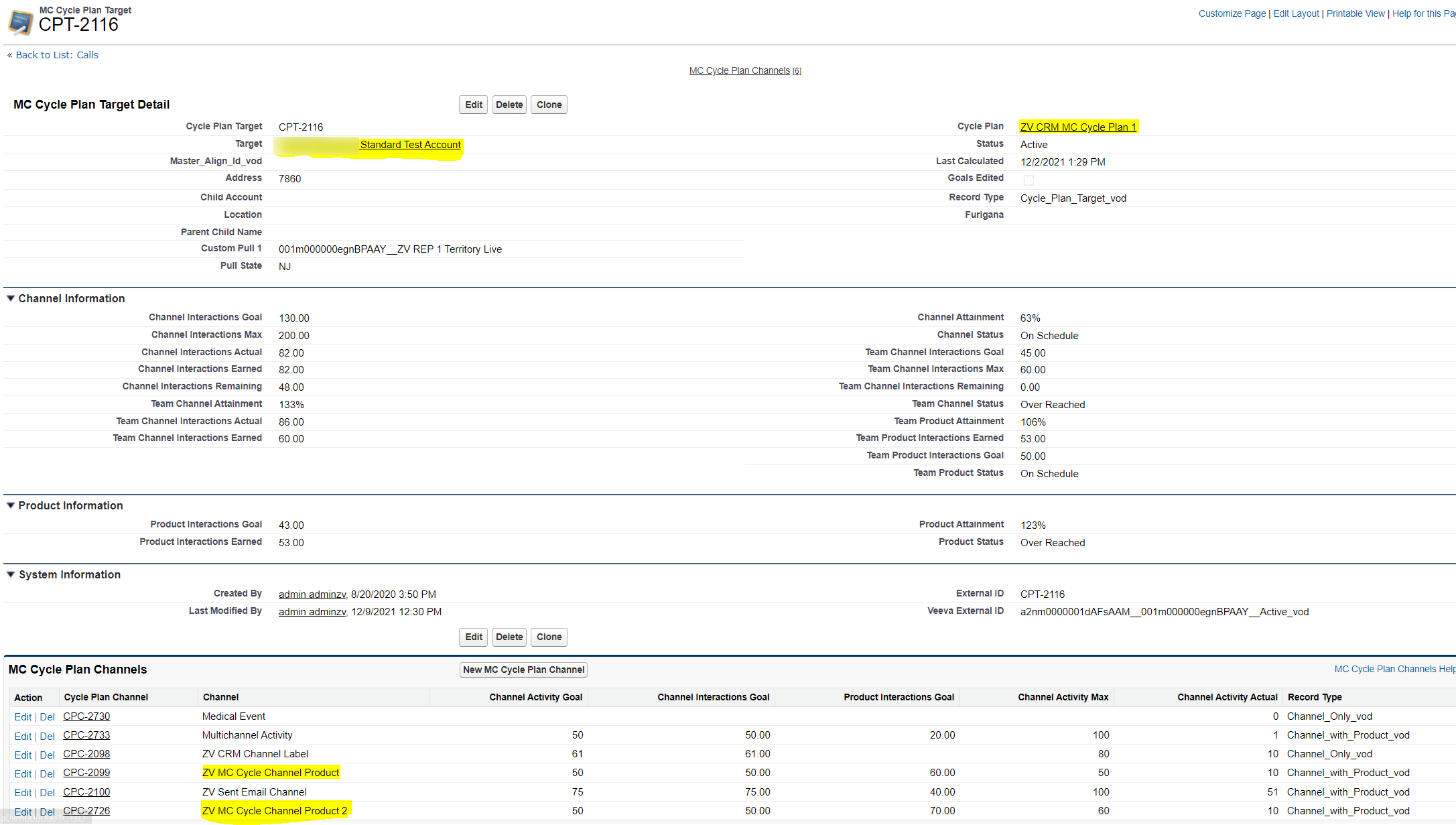 The values of the Detail Priorities in the Widget are the same values provided in the Detail Priority field of the MC Cycle Product Records (They are not on the related lists of these examples):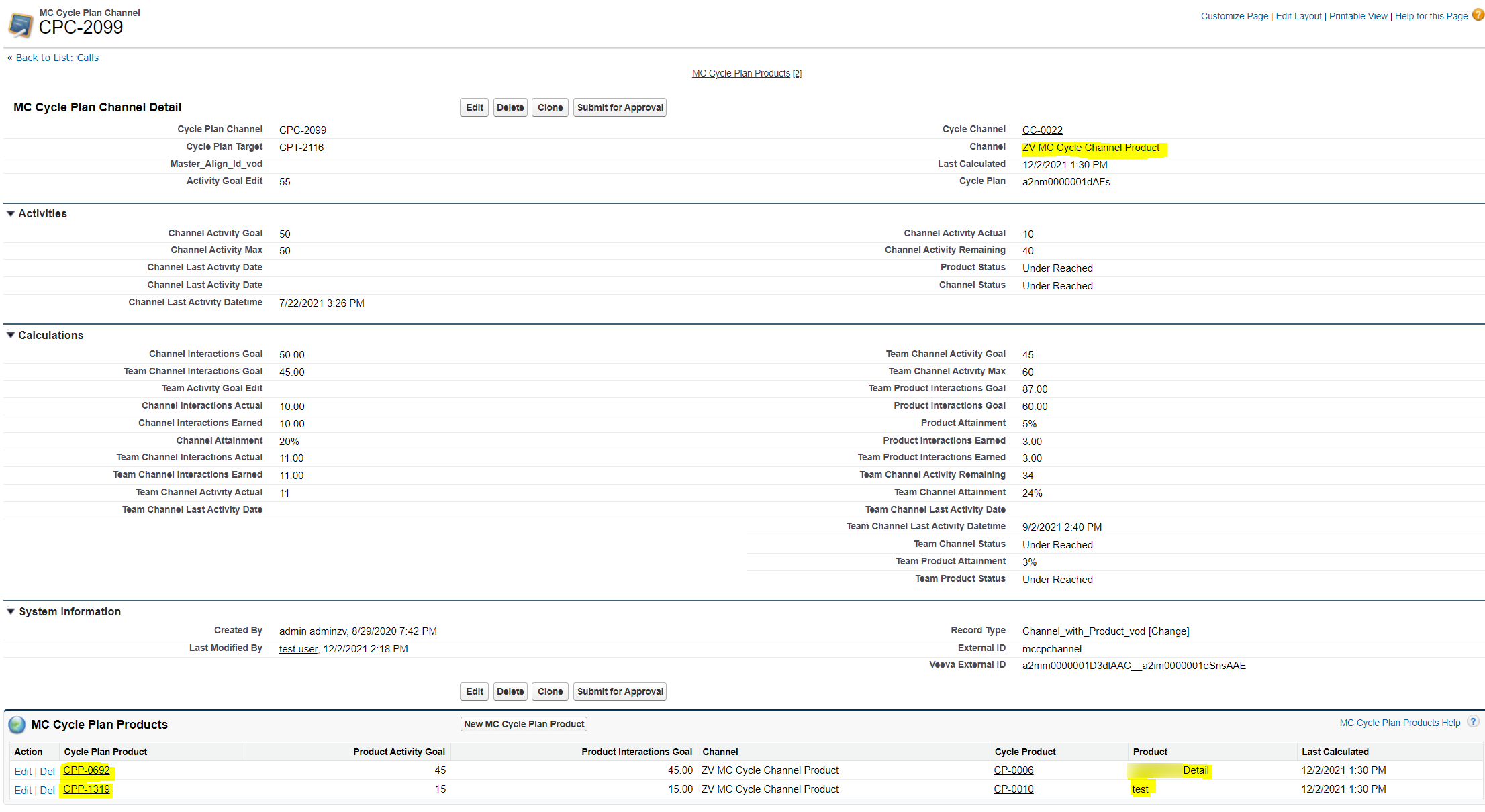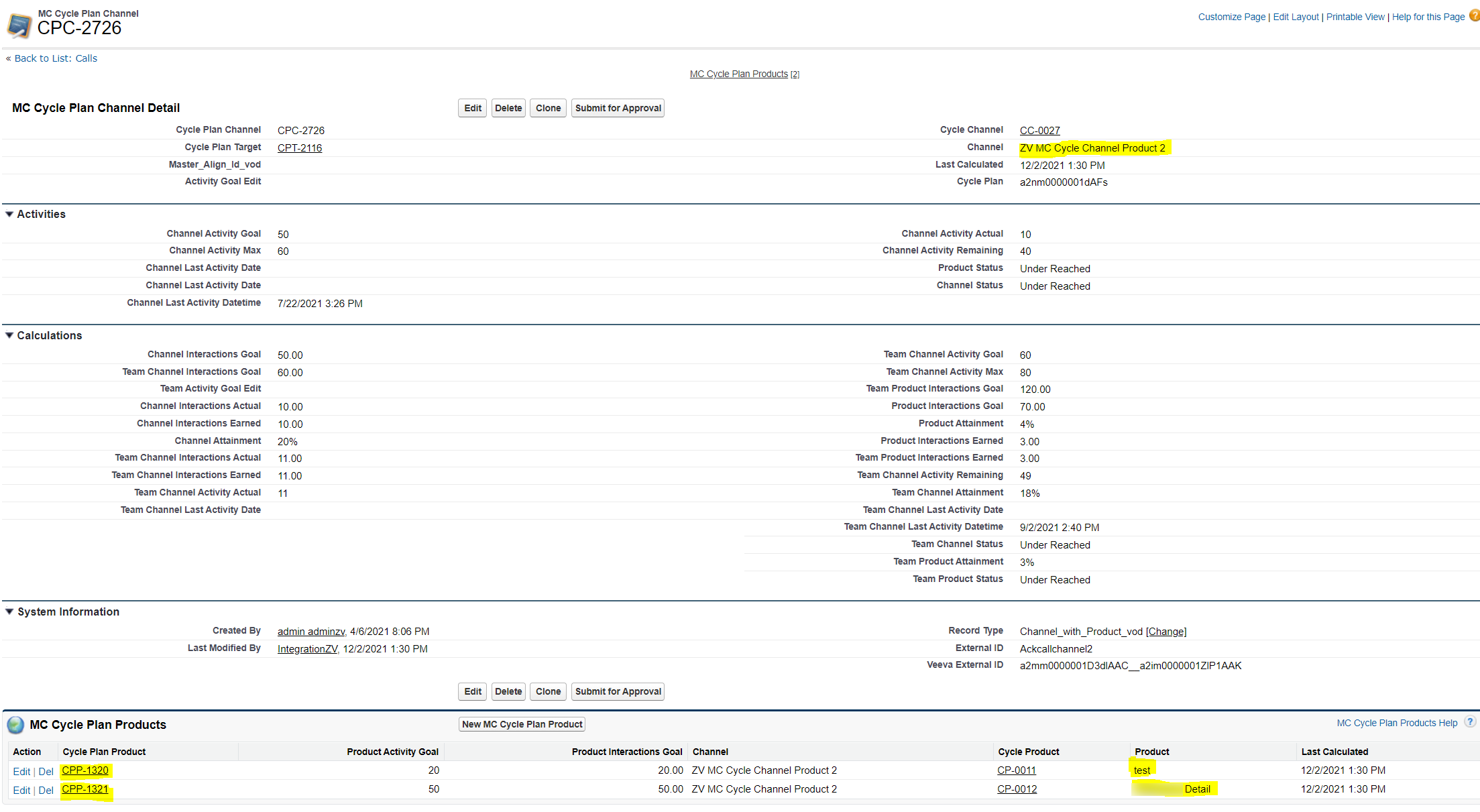 Note: This is not customer-specific data, the names are fictive and test data.
---
Related Documentation:
CRM Help Documentation:
Knowledge Base:
---