Overview:
When performing a synchronization with Veeva CRM offline application, the user receives Sync Failed error message. The Activity Log of the user shows the below error for the impacted object, e.g. for Affiliation_vod__c:
| | | | |
| --- | --- | --- | --- |
| Online | Sync Server Error | Affiliation_vod__c | Your query request was running for too long. |
---
Root Cause:
One of the WHERE clauses implemented in the VMobile Object Configuration (VMOC) record for an object, either for the profile of the user or at Org level, is generating a query which is timing out on the Salesforce server. Salesforce limits query execution to a maximum of 2 minutes.
---
Solution:
To receive information regarding the amount of data that is running the query against, please follow these steps when logged-in as a System Administrator:
Navigate to: Setup --> Administration Setup --> Data Management -->Storage Usage.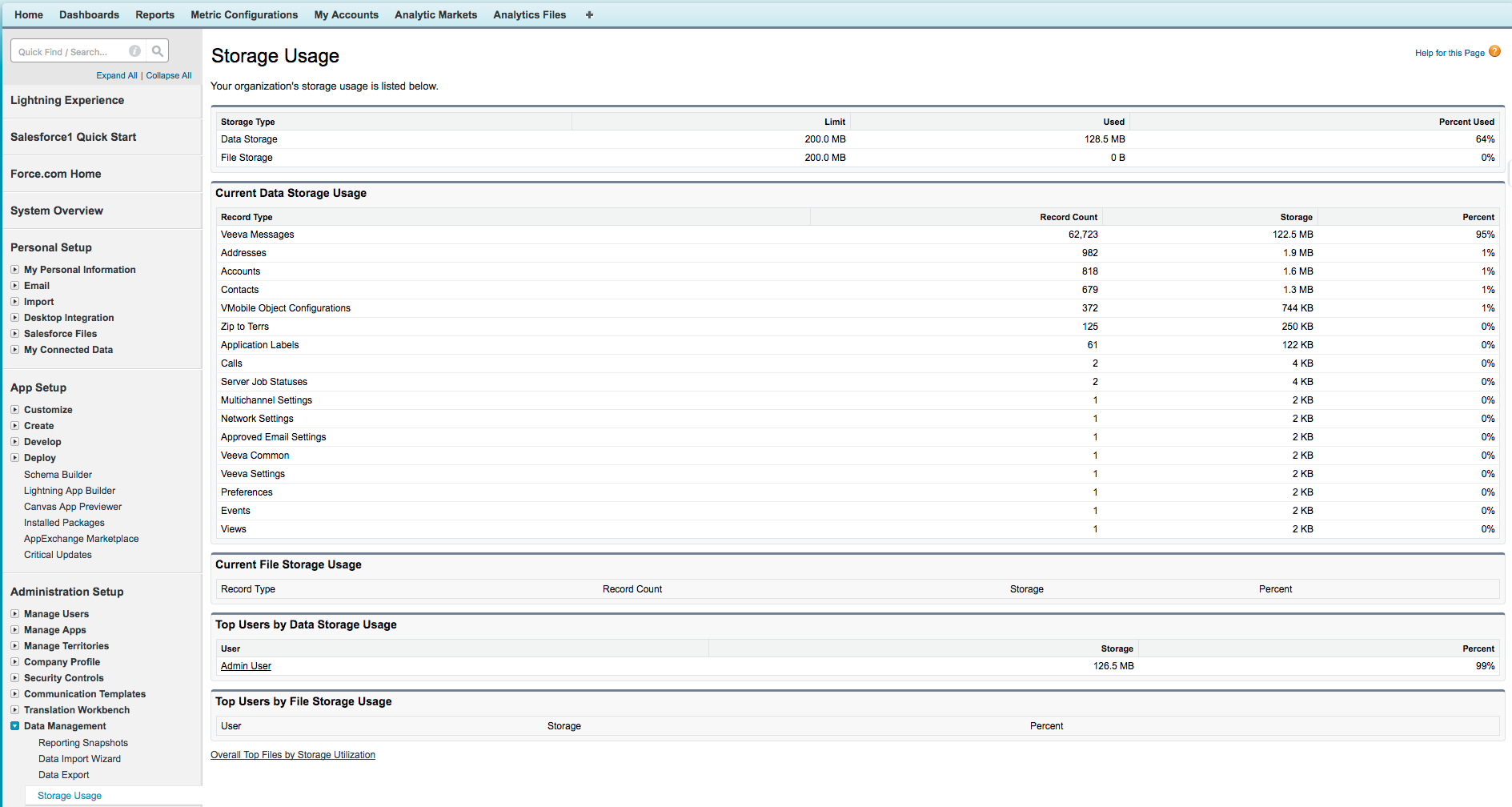 Refine the filtering criteria to reduce the amount of data and execution of the query.
Reduce the complexity of the query.
Before implementing any changes in the VMOC records, run the query either in the Developer Console or using Salesforce Workbench. The query time differs when run as a System Administrator or end-user (part of the query time is spent working the field level security).
---
Related Documentation:
N/A
---