Overview:
An end-user receives an error when trying to Capture Consent which is linked to a Content Type: Bad Request.  The user can close the Consent Header as usual, but no Multichannel Consent record is created and the consent changes are not saved.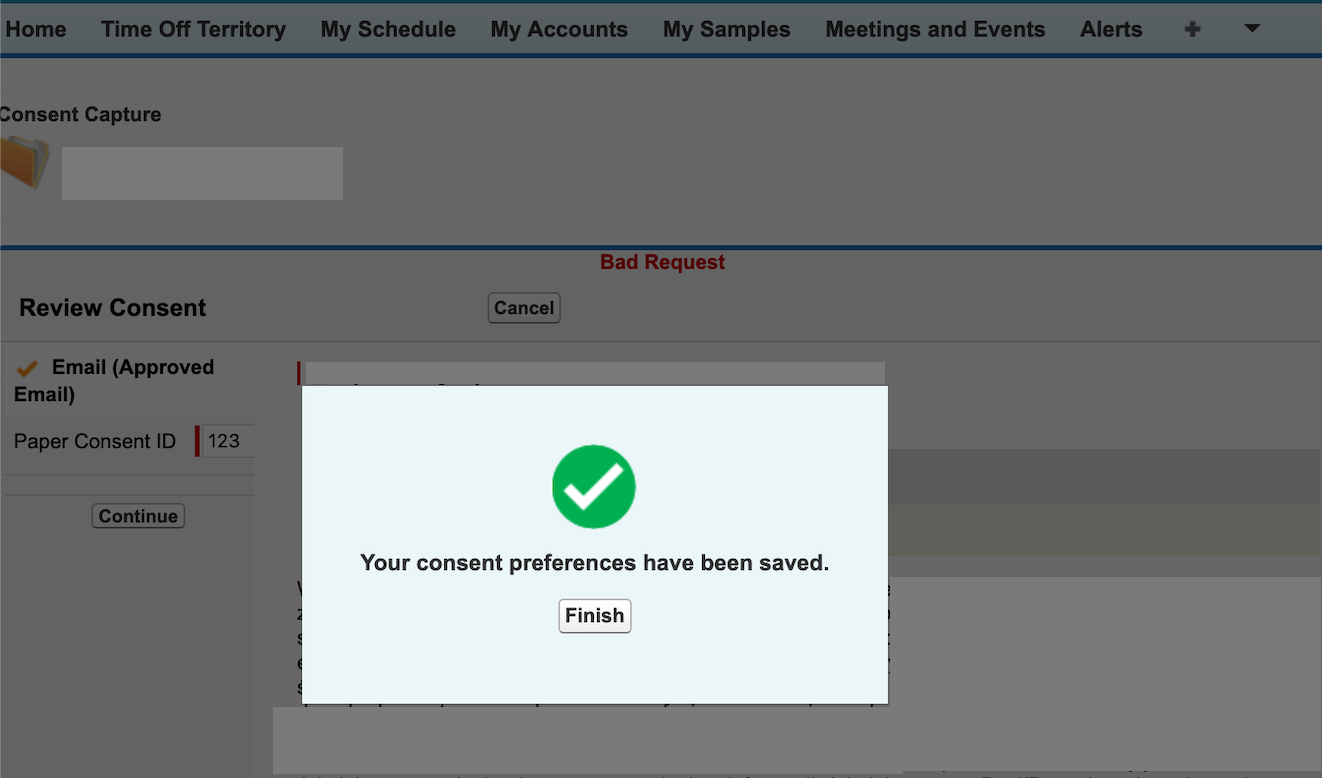 ---
Root Cause:
The end-user is missing My Setup or SFDC sharing access to the Product record associated with the Consent Line that is being modified.
---
Solution:
A. Grant My Setup Access:
Open the My Setup tab.
Enter the user's name.
Click Edit.
Enable (add a check in the box) next to the required Product.
Click Save.
B. If My Setup access is already granted, but the user is still missing access to the particular Product record, verify the SFDC sharing setting of the Product_vod object records:
Go to Setup --> Administration Setup --> Security Controls --> Sharing Settings.
Select the Product Catalog value from the picklist next to Manage sharing settings for.
On the next page change the org-wide settings or create a sharing rule.
---
Related Documentation:
CRM Help Documentation: Capture Consent for Content Type
---